It's been a year, that's for sure.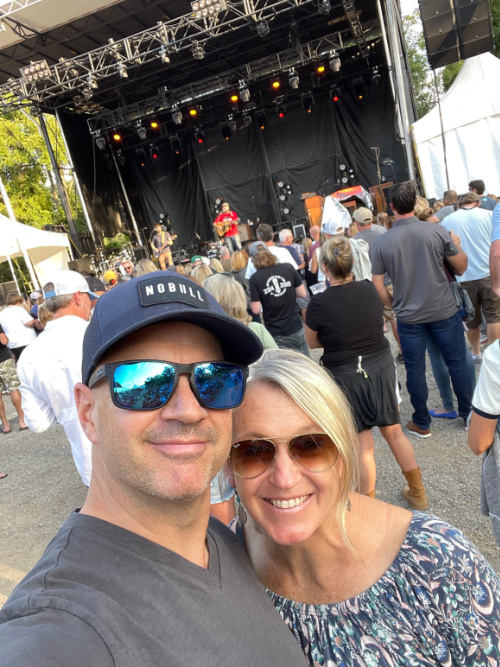 Despite world turmoil, the continued devaluation of fiat currency, and the ongoing pandemic, it's been a good year. Jill and I traveled to Costa Rica for two weeks, sold our house, went on a three-month "road" trip to California, Michigan, and North Carolina, and moved into our new house. I learned about the blockchain, bought some crypto at the all-time highs, twisted my ankle on a trail run in April, nursed it back to health, then twisted it again in November on the same trail. I saw my dad, met his new dog Cloey, saw my mom, and was sad when she had to put her dog Zoey down. The circle of life. Mom picks up her new puppy tomorrow. The puppy's name is Gabby.
2021 Writing Recap
In the writing department, I spent time recovering from lockdown-induced writing burnout. The first draft of Endgame, Max Austin #6, is mostly done. I also re-published The Russian Assassin, Max Austin #1, to include cleaner prose and fewer cuss words. While the prose are completely re-written, the story hasn't changed. Otherwise, I took a much-needed break to travel, see family, settle into our new abode, and keep from getting fired from my day job.
While I love writing, sometimes rest and living is necessary.
I took this in Asheville:
Which Brings Me to 2022
Like many of you, I'm looking forward to the eventual easing of the pandemic. I will rehabilitate my ankle and get back on the slopes. Jill and I will travel, maybe to Europe, more likely to Mexico. My crypto investments will go to the moon, so I can quit my day job and write full time. 😉
But most importantly, we'll get Endgame published and wrap up the six-story saga of Max Austin's fight against the consortium. Will Max survive the final onslaught of the nefarious forces against him? Will Arina come out of her coma and reunite with Alex? What will become of Kate's career with the CIA? Will Max and Kate elope to a tropical island? Tune in later in 2022 to find out.
Meanwhile, Happy Holidays to You and Yours
In my household, the New Year is the main event. It's a time for renewal, exfoliation, a celebration of the past year, and goal setting for the next year. On the 'eve', we'll hunker down in front of the fireplace with some bourbon and nail down our 2022 goals. Then we'll tune into Anderson Cooper and toast with champagne at 10:00 MT, midnight ET, and after that, we'll turn it into a dance party.
Wherever you are in the world, I wish you and your family vibrant health, happy tidings, and good cheer.
Happy New Year!
-Jack and Jill